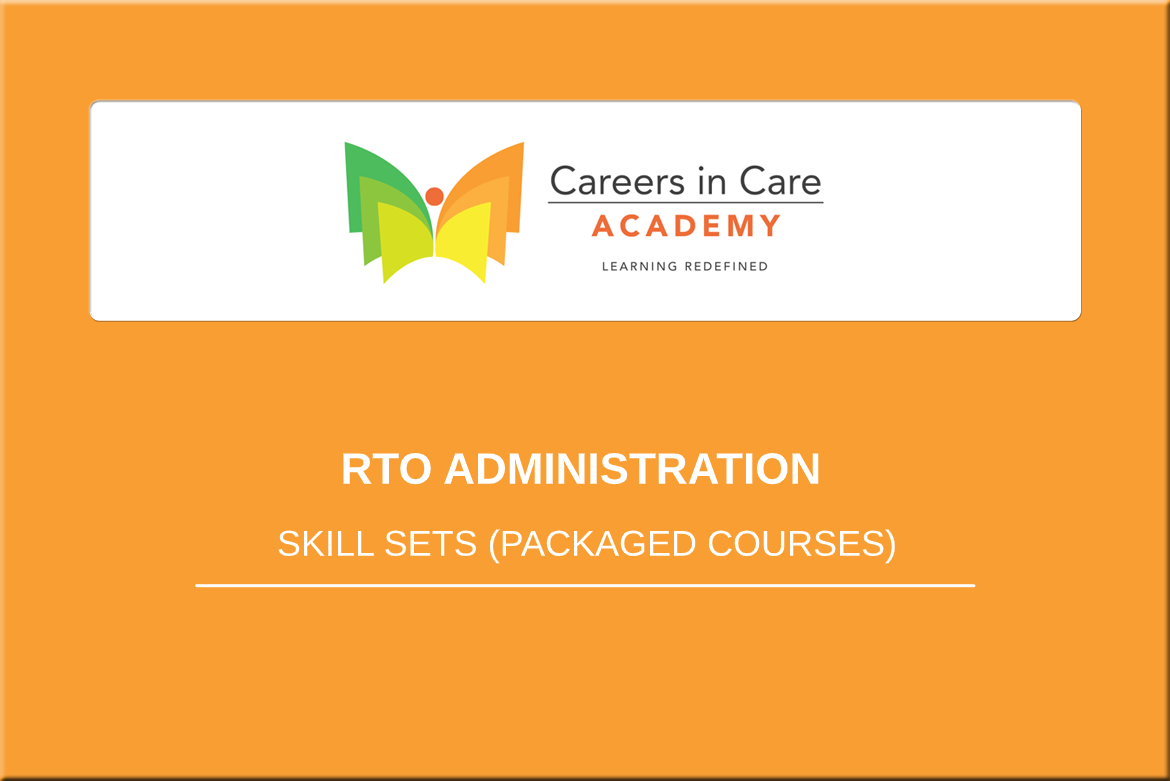 RTO Administration Skill Sets is a unique offering from CIC Academy in view of industry feedback received during recent compliance audits conducted by CIC Consultants.
This skill set offers a pack of three very relevant courses for those already working or willing to work in a Registered Training Organisation (RTO)
Who is it for ?
RTO Administration Officers
Enrolment Officers
RTO Managers
Admissions Officers
Course Coordinators
Training Managers
Note: International students who want to undergo 'Work Integrated Learning' with Careers in Care must complete this Skill Set prior to training commencement in the VET sector. Learn more about 'Real Experience for Real Jobs'.
Course Duration
Typically, a learner would take anywhere between 4-6 hours to complete this course online; however, the duration may vary based on prior skills and knowledge.