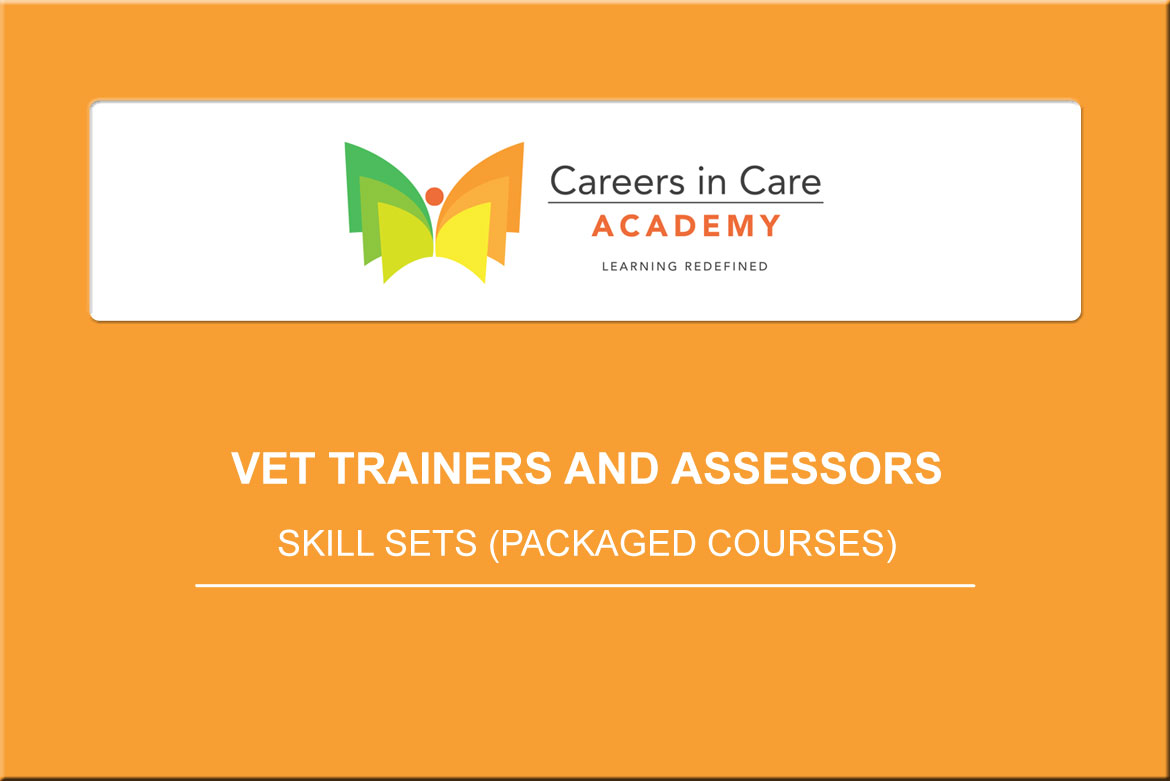 What's it about?
This VET Skill Set is a unique offering from CIC Academy to equip Vocational Education & Training Trainers and Assessors with essential skills and knowledge in the following areas:
Training and Assessment Strategy
SRTO2015 requirements
Components of Training and Assessment strategy
How to determine the amount of training
Compliance tips
Conduct effective assessments
SRTO2015 requirements
Assessment systems and its components
Compliance tips
Industry Engagement
SRTO2015 requirements
Making training and assessment practices relevant to the needs of industry
Compliance tips
Objectives of AQF Volume of learning
Standard requirements
Understanding Volume of Learning requirements
Compliance tips
 Why is this VET Skill Set highly recommended?
Trainer and Assessor capability is one of the target areas of ASQA's 2018-2020 Regulatory Strategy. ASQA's target areas focus on those systemic concerns that present the most significant risk to the quality of VET outcomes.
Internal audits conducted by Careers In Care in 2018 also revealed significant gaps in trainers and assessors capabilities. VET Skill Sets for Trainer and Assessor aims to bridge the gap and is highly recommended for VET Trainers and Assessors who are currently employed by TAFE Institutions or private RTOs in Australia.
(Standard reference: SRTO2015 Clauses 1.1-1.4, 1.5 & 1.6, 2.2; 1.8-1.12)
Who is it for?
This course is highly recommended for VET Trainers and Assessors, RTO Managers, Compliance Managers & Training Managers to understand systemic and operational risks related to implementing Training and Assessment Strategies, conducting effective assessments, industry engagement practices and applying Volume of Learning requirements.
Course Duration?
Typically, a learner should take anywhere between 12-16 hours to complete this course online; however, the duration may vary based on prior skills and knowledge. You may also consider a face to face training program. Contact us for further information.
Certification
Upon successful completion of each module you will receive 'Certificate of Completion' which will be automatically emailed to your registered email ID. You can also access and print your certificates from your CIC account 'dashboard'.
To know more or begin with the packaged courses click on the links below :-
All the best…